Turnkey Acquisition Platform with National Coverage and Market Knowledge
Through the experience and geographic distribution of its principals along with third-party market intelligence relationships, Summit provides institutional quality underwriting, distressed asset and REO management and resolution services that can be seamlessly integrated into an investment firm's existing operating and reporting standards and structures.
Select Investment Results
Hospitality Loan Portfolio 
Opportunity: Loan portfolio of 21 Non-Performing loans in 14 different states
$32 million Outstanding Principal Balance
Resolution: Summit performing Loan & special servicing accounting and investor reporting functions in addition to Asset management
Aggressive collection efforts result in 2/3 of loans back to performing status
Restructured loans resold to lenders as performing loans
Profit in excess of 20% and IRR of 14%
---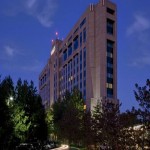 Hyatt Dulles Hotel
Hotel available due to partnership dissolution
Privately negotiated off market transaction
317 keys located at entrance to Dulles airport Purchase Price – $51 million (50% of replacement costs)
Seller financing at 80% LTV at 5.0% interest, Purchase at 10.0% Cap Rate TTM
Sold to Major Hotel REIT for $72.5 million ($230,000 / key & 7.5% cap rate)
Equity Multiple – 2.0 x
---
Brazos Partners, L.P.
Founding Member of Brazos Partners, (now known as Lone Star Opportunity Fund).
Brazos formed to purchase and liquidate the 'bad bank' assets of American Savings Bank which had been purchased from the RTC.
Initial portfolio – $2.7 billion OPB, 1,293 assets and 10 property types located in 32 states
Aggressive portfolio management results – $150 million profit, 423.2% IRR & 6.5 x Equity Multiple
---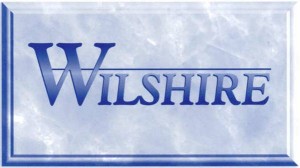 Wilshire Enterprises
Wilshire Enterprises (AMEX:WOC) is controlled by a prominent family
Shares trading at 20% of underlying value of real estate ($9 – 10 per share)
Sourced through personal relationship within the industry
Purchase 5% of shares outstanding at $2.00 – 3.00 per share
Summit & Oaktree Capital offer to purchase Wilshire. Meetings with CEO and other executives unproductive. Company responds by hiring an investment banker and adopting a poison pill
As other investors accumulate stock, Summit & Oaktree liquidate their holdings at $6.00 – $7.00 per share
Equity Multiple of 1.4 x and IRR = 19.7%
---

iStar Financial
iStar Financial (NYSE:SFI) paying 8% dividend – 300 bp above US Treasuries and discount to liquidation value
Purchased $10 million of equity on open market
Company paying high dividend rate and owning high interest rate assets in a declining interest rate environment
Equity Multiple = 2.0 x
IRR = 30%
---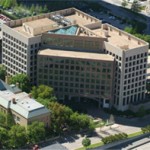 1616 Woodall Rodgers, Dallas, TX
Class A office building located in the Arts District adjacent to downtown Dallas, TX.
Eight story building with approx. 265,000 square feet of space.
Property was purchased directly from the owner, American Electric Power at a price equivalent to 15% of the original construction cost.
---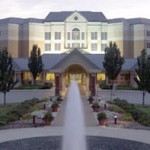 Princeton Windrows, Princeton, NJ
Active retirement community with 294 luxury condos and townhomes located in Princeton, NJ.
Purchased 188 out of 294 age restricted condominiums at 25% of the original after the developer defaulted and declared bankruptcy.
---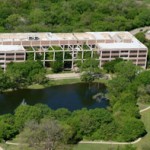 12404 Park Central, Dallas, TX
Class A office building located near I-75 in north Dallas, TX.
Four story office building with approx. 240,000 square feet of space. Property was purchased from Crescent REIT at a price equal to 20% of replacement cost.
Originally a single tenant facility, property was re-configured to accommodate multi-tenants and is 90% occupied.
---